Hatırlatıcı
Merve Kaptan & İrem Günaydın
/ 3 - 17 February 2015
There was a text with lights on in torna, spoke slowly throughout the night.
At the same time, across the sea in Karaköy, there were a couple of large sheets of paper hung in a room in an arcade. There was sound.
And here is the conversation.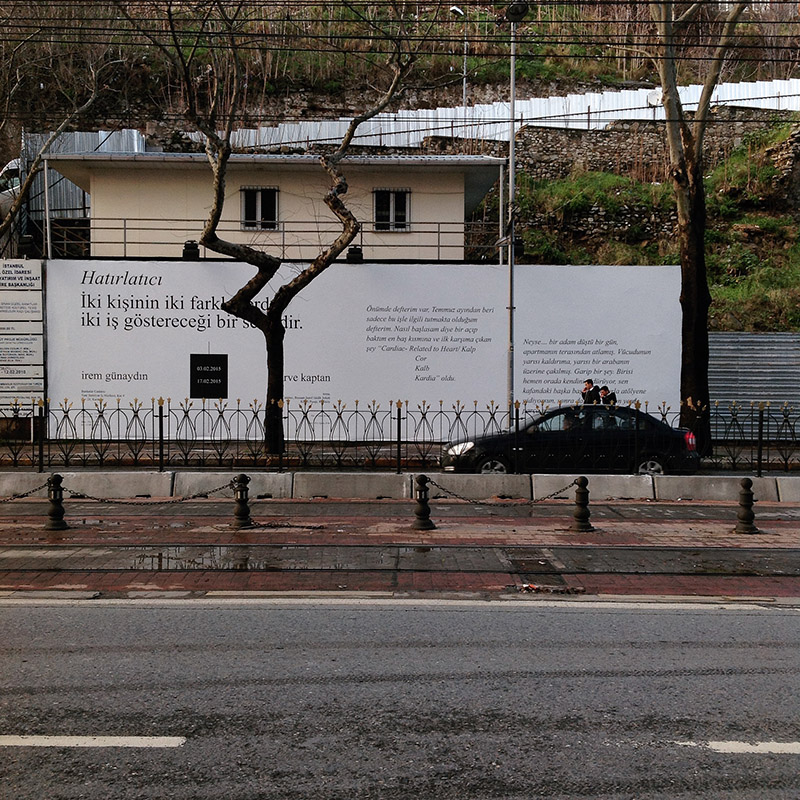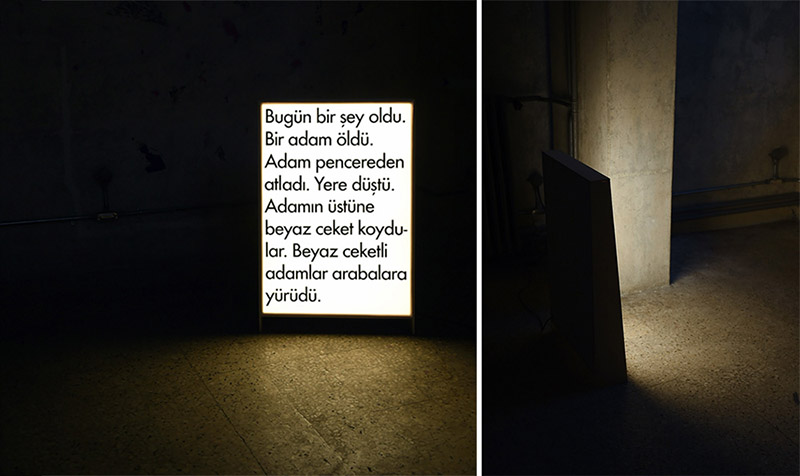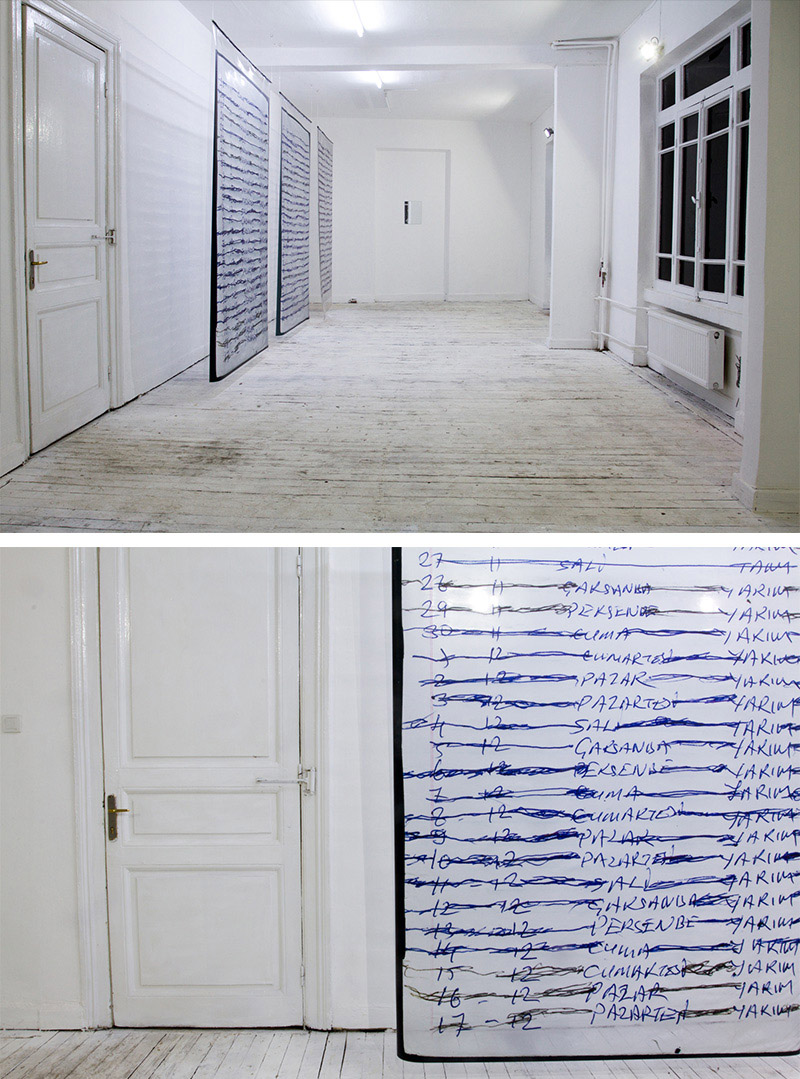 Merve Kaptan
(b. 1984, Istanbul) graduated from Goldsmiths College, London in 2007 with BA Fine Art and Contemporary Critical Studies. After receiving her Postgraduate Certificate in Filmmaking from London Film School in 2009, she completed MA Fine Art in Central Saint Martins, London in 2012. She currently works with performace, sound and text. She is the co-editor of
folio magazine
and is the co-founder of
torna
, a project space and artists' bookshop in Istanbul.
www.mervekaptan.co.uk
İrem Günaydın (b. 1989, Istanbul) recieved Foundation diploma from Chelsea College of Art and Design in 2011, and completed BA Fine Art in Central Saint Martins, London in 2014.