Invisible Movements
Caitlin Franzmann
/ 7 - 21 June 2014
Australian artist Caitlin Franzmann's new installation work 'Invisible Movements' opened on Saturday 7th of June at torna. The installation included sound and video works and an artist's publication and was developed especially for the torna space during Caitlin's 3 month torna residency.
...
For 3 months Caitlin worked at torna as guest artist. For 3 months, she cleaned the cat dirt from the arcade corridors, ignored the piss smell, walked pass strangely coloured tiny shapes on the floor. She lost interest in looking at the men walking in and out of the toilet at the end of the corridor.
For 3 months, Caitlin played with the corridor lighting, got acquainted with the coffee-house's owner Ali Bey (was Ali Bey the actual owner?). Ali Bey and her made a film together. Ali Bey read a newspaper for a while in which time had its own ways. He read the paper in front of the camera, under the clock, then drank a little from his tea. He offered tea to Caitlin. A day before this, a bulb from one of the lights in the corridor started to flicker. It made an uncomfortable sound. For 3 months, Caitlin listened to a wrongly made, badly painted water pipe inside the room she worked in. She became friends with it, or wished to be. She spoke about the circle and repetition, about going and returning, turning and standing, gave examples from Einstein's dreams. She put dots on paper, then there was a need to join the lines. She then turned the lights on and off. Caitlin tried to hear the sounds of torna. So did the sounds.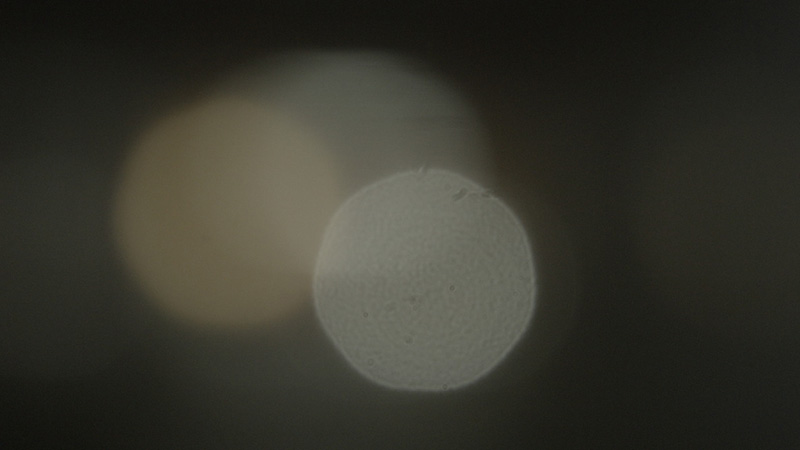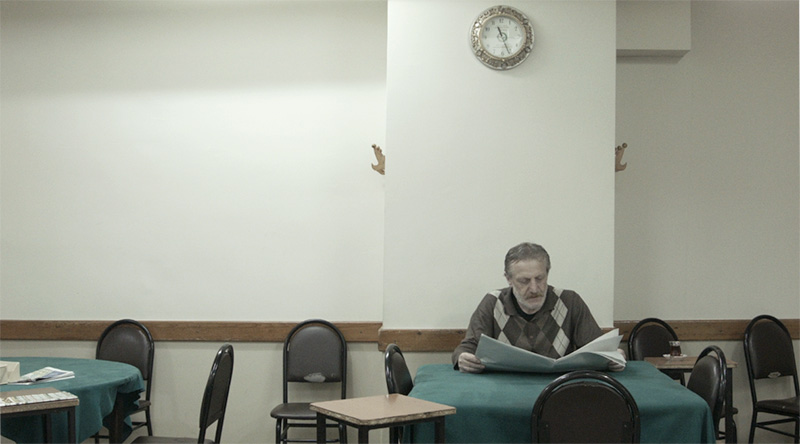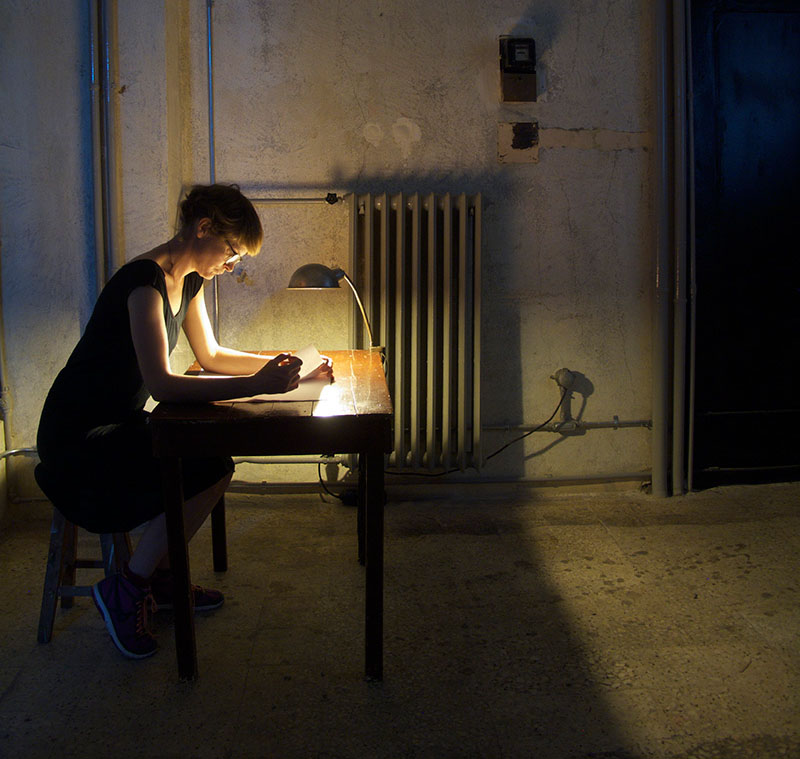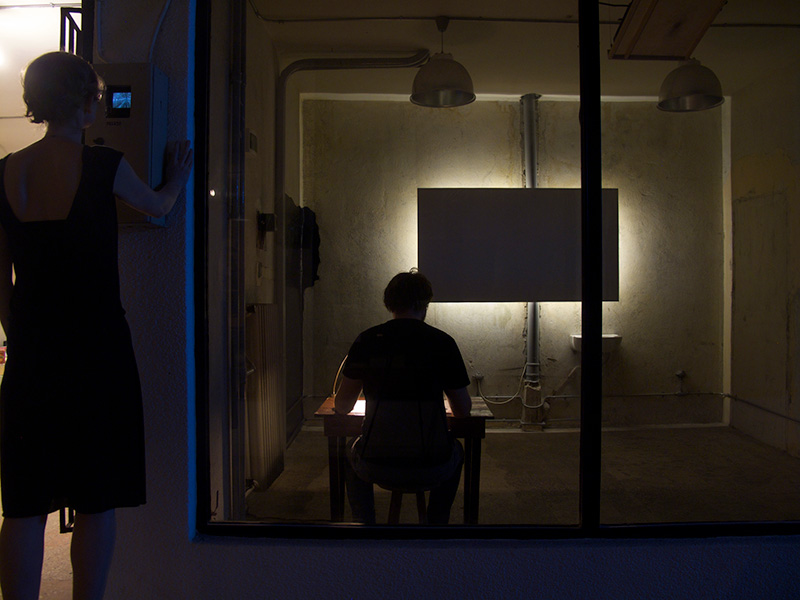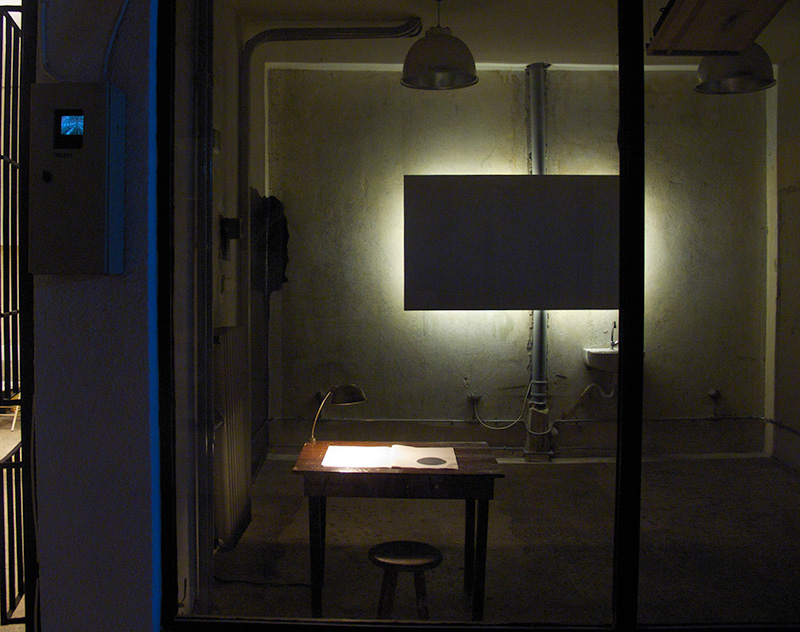 Caitlin Franzmann
's work is inspired by observations of urban environments and how people respond to space and social situations. In response to the fast paced nature and overstimulation of contemporary urban life, Franzmann uses light, sound and constructed 'spaces within spaces' to encourage slowness, curiosity and reflection. She creates architectural interventions and participatory installations that are both responsive to their context and intimate - fluctuating between interior and exterior spaces, emotion and response, the concrete and cosmic. During her time at Torna, she will explore new collaborations whilst extending her ongoing engagement with concepts of somatic experience, urbanism and social interaction.
Caitlin Franzmann lives and works in Brisbane, Australia. Franzmann, originally trained as an urban planner and in 2012 completed a BFA at Queensland College of Art.  She has exhibited at the Institute of Modern Art, QUT Art Museum, Ryan Renshaw Gallery and as a part of OtherFilm Festival 2012.  In 2012, she was an artist in residence with LEVEL ari and later joined the collective as co-director.  She was a finalist in the Churchie National Emerging Art Prize 2013 and recipient of the Australia Council ArtStart Grant in 2013. In 2014 Franzmann took part in the Instrument Builders Project in Yogyarkarta and with the support of Asialink Arts Residency Program and Arts Queensland, has been researching and experimenting new work at Torna, Istanbul.
www.caitlinfranzmann.com
/
vimeo.com
---
This is an Asialink Arts Residency Project supported by Arts Queensland