UNTITLED (Balance her in between your eyes)
Francesca Banchelli
/ 30 June - 28 July 2012
A solo video screening by Italian artist Francesca Banchelli.
UNTITLED (Balance her in between your eyes) is shot in Teatralnaya Square, Moscow, below Karl Marx's monument. The action is a personal dance that simulates and reinterprets some yoga positions; at the same time it wants to recall some mass morning ritual exercises, executed by some school students and workers, before their shifts start in some countries like China and Japan. Compared to the emblematicness of the monument or to the massive ritual, in between of devotion and independency, the video wants to reveal the uniqueness of a personal action and the present times' unconditioned doing. Beside to the philosopher's image, in between the "closeness" and "extraneousness" towards him, there is a research for a minded collaboration and coexistence, closer to the concept of "eternity", than to "relationship".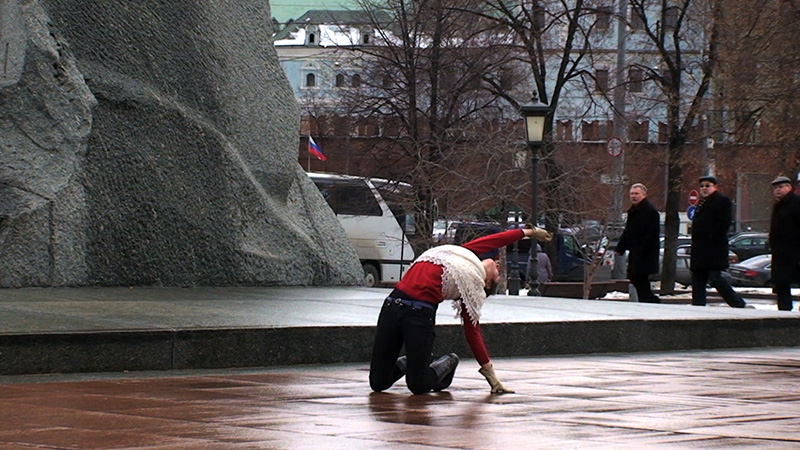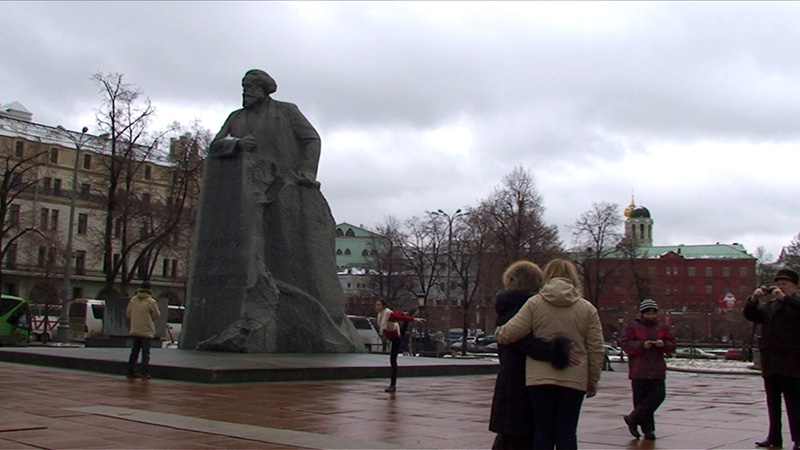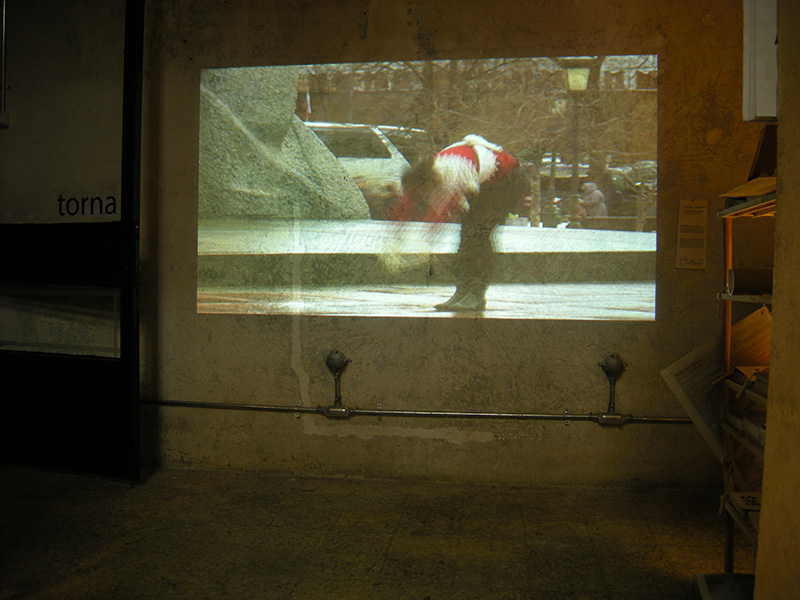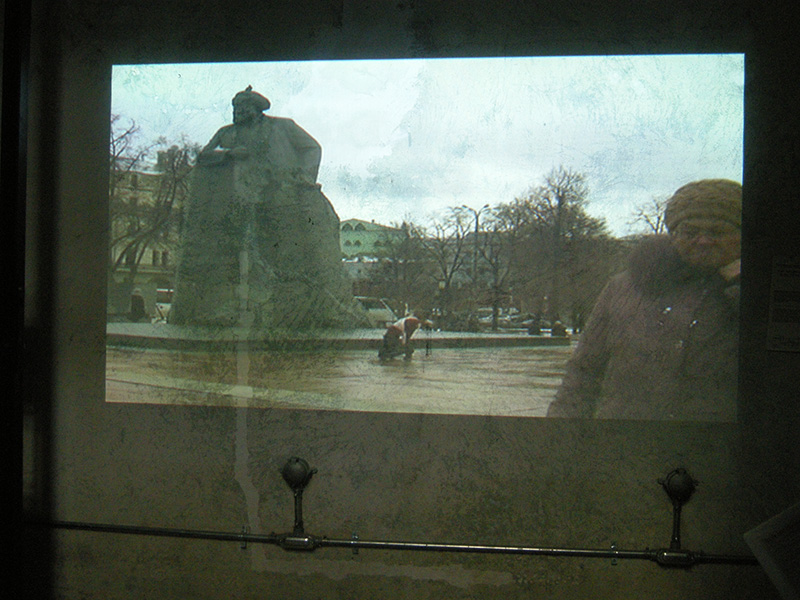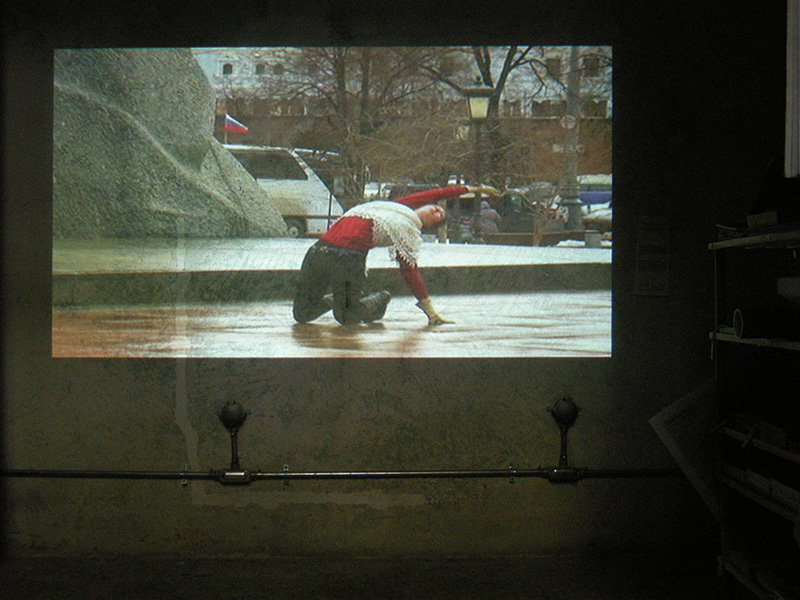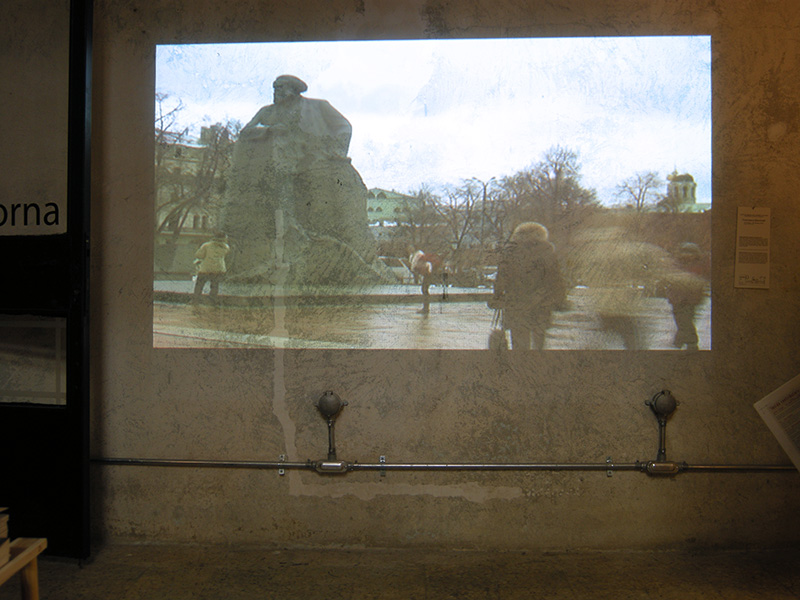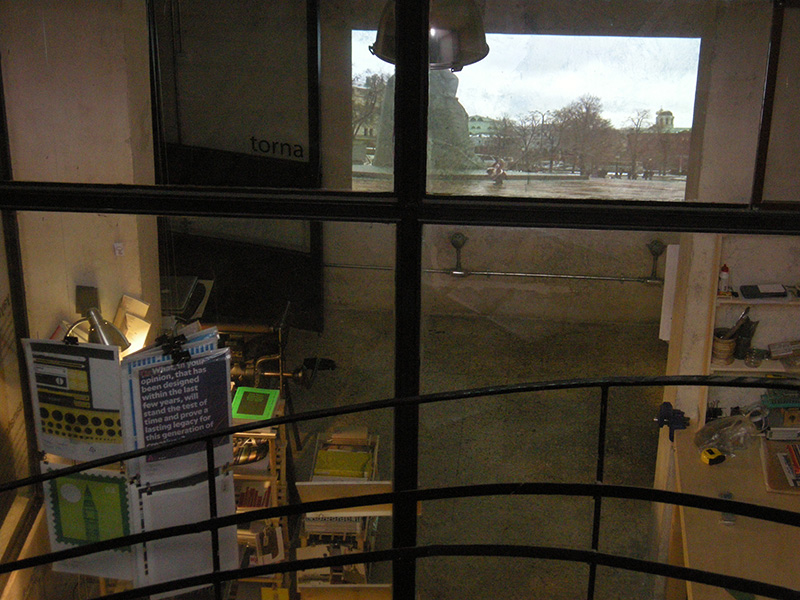 Francesca Banchelli
(b. 1981, Italy) lives and works in London. Banchelli completed the MA Fine Art at Central Saint Martins in 2010. Recent exhibitions include: S1/Salon at S1 Artspace, Sheffield UK (2012), Tornare per Partire_cartabianca, Museo Villa Croce, Genova IT (2012). Banchelli's body of work appeals to the relationship between the conceptual and its material outcome, highlighting the moment in which a given context becomes an event.
www.francescabanchelli.com